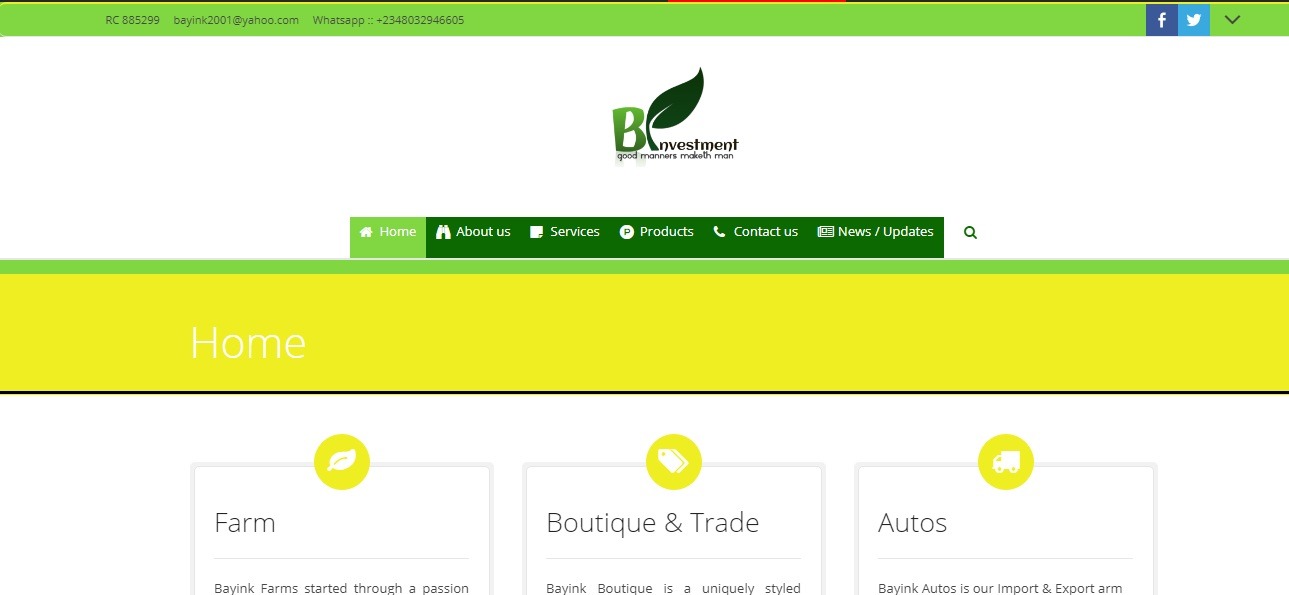 Bayink Investment International Limited launches website
The world is turning to a global village and every entity must have a room in it. This is why it is of importance to set forth into the global system to reach wide prospects who are interested in the agricultural sector.
The decision by the management is a notable way forward to portray the true International brand that BIIL is known for.
The website was developed by a young Nigerian, Adedeji David Aderibigbe who is part of the amiable BIIL Team.