Bayink Investment International Limited participated in the Ogun State Investors Forum 2016.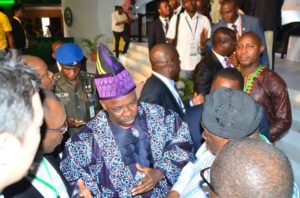 Ogun State Governor, Senator Ibikunle Amosun has affirmed that the State in the last five years of his administration has been set firmly on the part of prosperity, adding that it intends to consolidate on its successes and chart a new course in areas that provide for huge socio-economic development and wealth creation.
Governor Amosun in his address at the 3rd edition of Ogun State Investors Forum, 2016, tagged: Ogun State is Open For Business with the theme; Environment, Transportation and Agriculture held at the June 12 Cultural Centre, Abeokuta revealed that the first and second editions of the State Investors' Forum had not only earned the State its position as one of the fastest growing investment destination not only in Nigeria but West Africa .
He highlighted that the forum would focus on improving the available infrastructure while developing new ones, encourage genuine investors to acquire land by offering them significant discounts at various levels; aggressive promotion of Agriculture, which has been identified as the pivot of the State industrialization plan among others.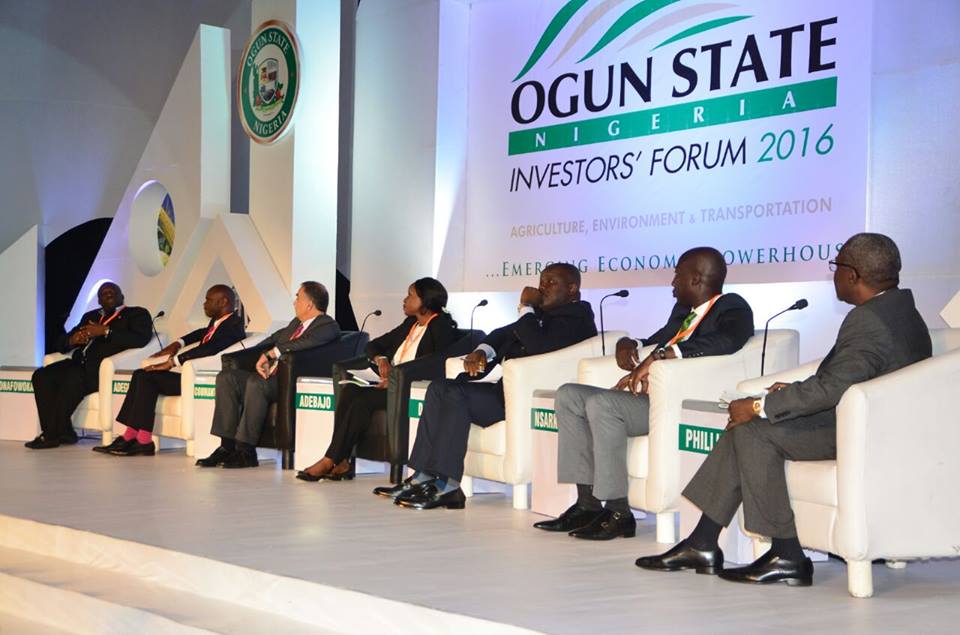 Amosun has revealed that the State would diversify its economy by effectively harnessing its rich mineral resources by encouraging existing and potential investors in the sector, while it intends to take full advantage of the State's proximity to the largest market in West Africa, Lagos, including other Southwest States and also the West African sub region.
Governor Amosun maintained that the investors' forum had not only enhanced the position of the State as one of the fastest growing investment destination in West Africa but also  brought great socio-economic development to 7.1million people, counting the benefit to include the over 90 industries that have opened shop in the state which he said had  brought over 60 percent direct and indirect employment opportunities.
Amosun disclosed that in the area of Agriculture, his administration focuses on  the development of agro-industry, encourage youths and graduates to key into the value chain that abounds in sector, saying agricultural potentials abound in all the twenty Local Government Areas of the State.
OUR PARTICIPATION GALLERY